The Japanese Railway Society (JRS) was founded in 1991 in London to promote the knowledge of the
railways of Japan in the UK & other non-Japanese-speaking parts of the world. Since 1991, there have
been several activities like exhibitions (also of railway models), a TV-show (on Naruhodo The World, Fuji TV),
many meetings in the United Kingdom, Germany, the Netherlands, and many guided tours to and meetings in Japan.
Our membership is now more than 200 people in over 10 countries worldwide.
What's New ?
Bullet-In # 115



In this issue: -

* Editorial, Chairman's Chat, Shop * Type 115 EMUs (1): Up to Privatisation * News Update * Autumn Travel to Rural Lines in Gunma * The JR Agatsuma Line * Meiji Era Steam Locomotive B6, 2019 * 58654 Turns 100 * JR's Tōkaidō Line * Freight at Mikawa-Tahara Station * Nagasaki – Changing and Unchanging * Book Review: Meitetsu Gifu-sen * Nagoya Trams in the 1970s * Kumamoto City's Trams * Online Timetable Search * Timetable Matters (7) * Toei Asakusa Line 5300 Series * Subway Photos (2) * Model-In: Fictional Kyūshū Trains *

Photos of the Month




Tokyo Metro Marunouchi Line





The Tokyo Metro Marunouchi Line was built as Tokyo's second subway line, and is one of only two lines in the system that uses a 3rd rail for current collection and runs on standard gauge. Its design is similar to the Ginza Line, but with longer cars and several locations where it operates on the surface. Mark Kavanagh has shared his shots from some of these locations for this months selection.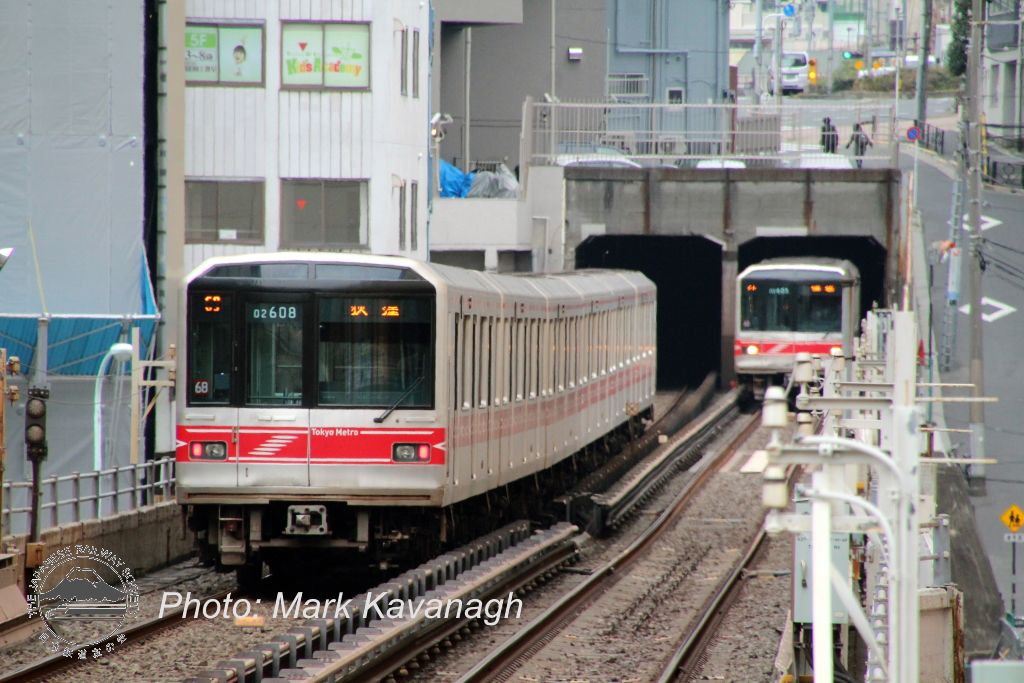 Photo of the Month Archive