The Japanese Railway Society (JRS) was founded in 1991 in London to promote the knowledge of the
railways of Japan in the UK & other non-Japanese-speaking parts of the world. Since 1991, there have
been several activities like exhibitions (also of railway models), a TV-show (on Naruhodo The World, Fuji TV),
many meetings in the United Kingdom, Germany, the Netherlands, and many guided tours to and meetings in Japan.
Our membership is now more than 200 people in over 10 countries worldwide.
What's New ?
Bullet-In # 117



In this issue: -

* Editorial, Chairman's Chat, Shop * Obituary: Mark Veneman * News Update * Book Review: Japan's Railways * Tōkyū and Sōtetsu Shin-Yokohama Lines * Yokohama City Tramway (2): Rolling Stock * Type 117 EMUs * JR Stock Coming and Going * Updated Japan Travel Tips * 50th Anniversary of the Negishi Line * All Change at Chiryū (6) * Osaka & Kyoto Railway Pictures * 'Yoshitsune' Steam Locomotive * Model-In: A Talk by the President of Kato * Model-In: Nagoya Model Railroad Club *

Photos of the Month


Odakyū Odawara Line at Isehara



Along the Odakyū Odawara Line at Isehara a farmer, who is also railway fan, planted sunflowers. The main line of Odakyū's network features a good variety of the railway's rolling stock from commuter trains to the Romance Car Limited Expresses. Billy Bunda has shared his photos from a recent visit to the area.




.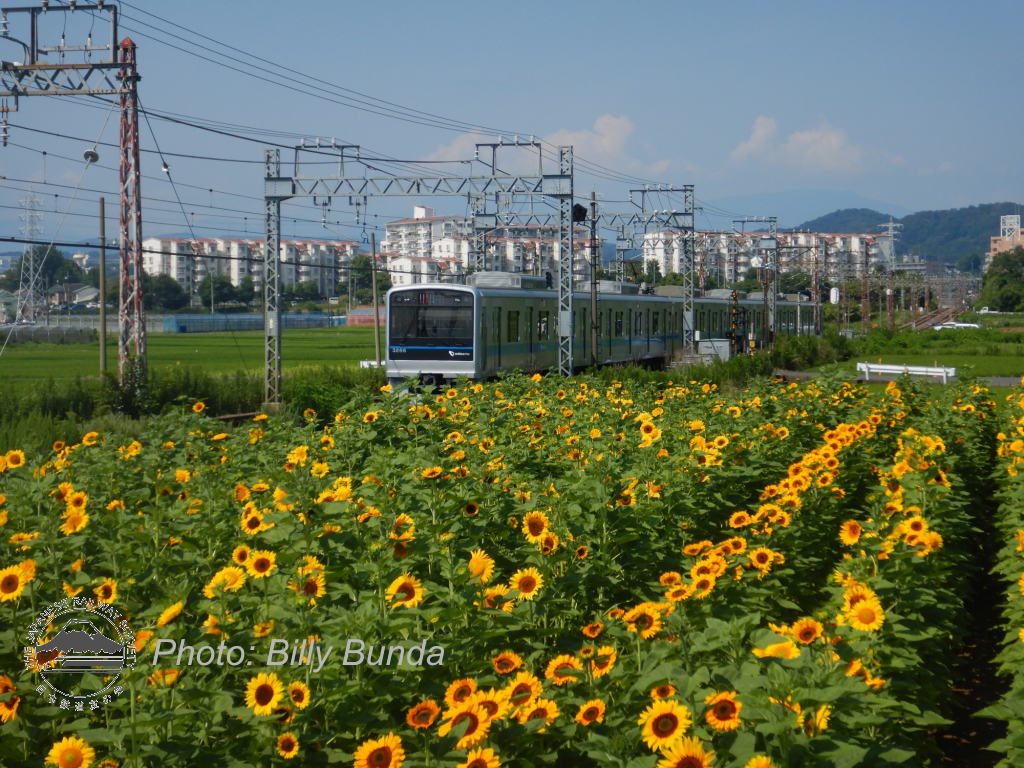 Photo of the Month Archive